Sofiane Pamart Becomes a C. Bechstein Ambassador, Delivers a Riveting COLORSxSTUDIOS Performance, and Graces a Times Square Billboard – All in the Lead-Up to the Release of his New Album, 'LETTER'
signed to 88 Touches / [PIAS]
⇥ PUBLISHED ON 11 February, 2022
In our opinion, Times Square is looking pretty spectacular right now – on the day of his anticipated album release, French pianist, and newly-announced C. Bechstein ambassador Sofiane Pamart graces a billboard in the bustling NYC landmark. With global appeal from the get-go, LETTER was entirely composed and recorded in Asia, covering six different countries: South Korea, Vietnam, Singapore, Taiwan, Japan, Thailand.
The travel theme continues in another form for the nomadic pianist, deeply inspired by these vast and varied territories. Pamart sailed for over 4 months between traditional landscapes and ultramodern megalopoli. During this dazzling journey, he permanently captured and encapsulated his feelings in musical compositions. The singular encounters are in constant flow, whether they be upsetting, friendly or heartbreaking. Sometimes he allows himself to get carried away by the madness of the nights in Seoul, Taipei or Tokyo, sometimes he is lulled by the peacefulness of Bangsaray, or stirred by the cacophony that reigns in Ho Chi Minh or sinks in the hyper-luxury of Singapore.
4 months, 6 countries, and more than twenty different cities later; born out of this deeply contrasting and fast-paced Asian environment, Pamart's LETTER has arrived, promising a solemn musical encounter, instilled and heightened with mystery.
In the lead up to album release, Pamart delivered a riveting performance of 'I' for his debut solo COLORSxSTUDIOS performance. Lifted from the new album, the single captures Pamarts majestic musicianship as his fingers sweep across the keys to create breathtaking moments of musical magic. Just take a look…
LETTER serves as Pamart's very special way of thanking all those who have followed his journey. As the album title suggests, the collection is a letter addressed directly to his audience – a 'Thank You' in the form of meaningful words, from an artist who usually only expresses himself through his piano notes – with the track-list itself forming a sentence:
1.DEAR  2. PUBLIC  3. YOUR  4. LOVE  5. SAVED  6. ME  7. FROM  8. SOLITUDE  9. FOREVER 10. SINCERELY, 11. SOFIANE 12 PS: 13. I 14. WROTE 15. THIS 16. ALBUM 17. IN 18. ASIA
This album consolidates Pamart as a star pianist, but also paints a picture of gratitude. Sofiane Pamart, before becoming the Piano King, was once a child who knew the price of sacrifice and what it took to fight with all his might, to take his rightful place. Of Moroccan Berber origin, Sofiane possesses and embodies the courageous values of his family – a family where each generation recognizes its gratitude to its elders and those who came before them, while working selflessly to pave the way for the new generation. That's why Lina Pamart, his sister, is the only featured artist on LETTER.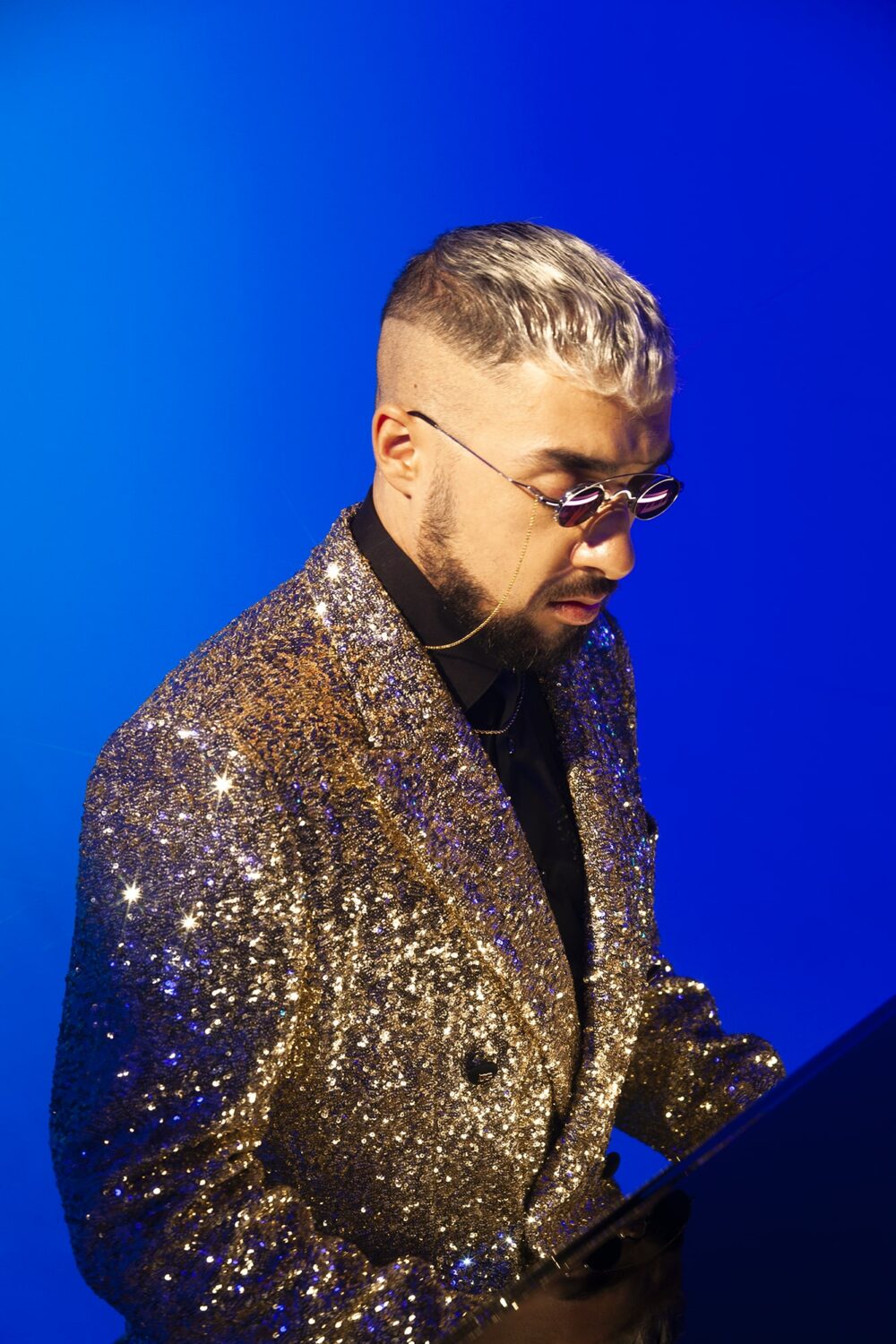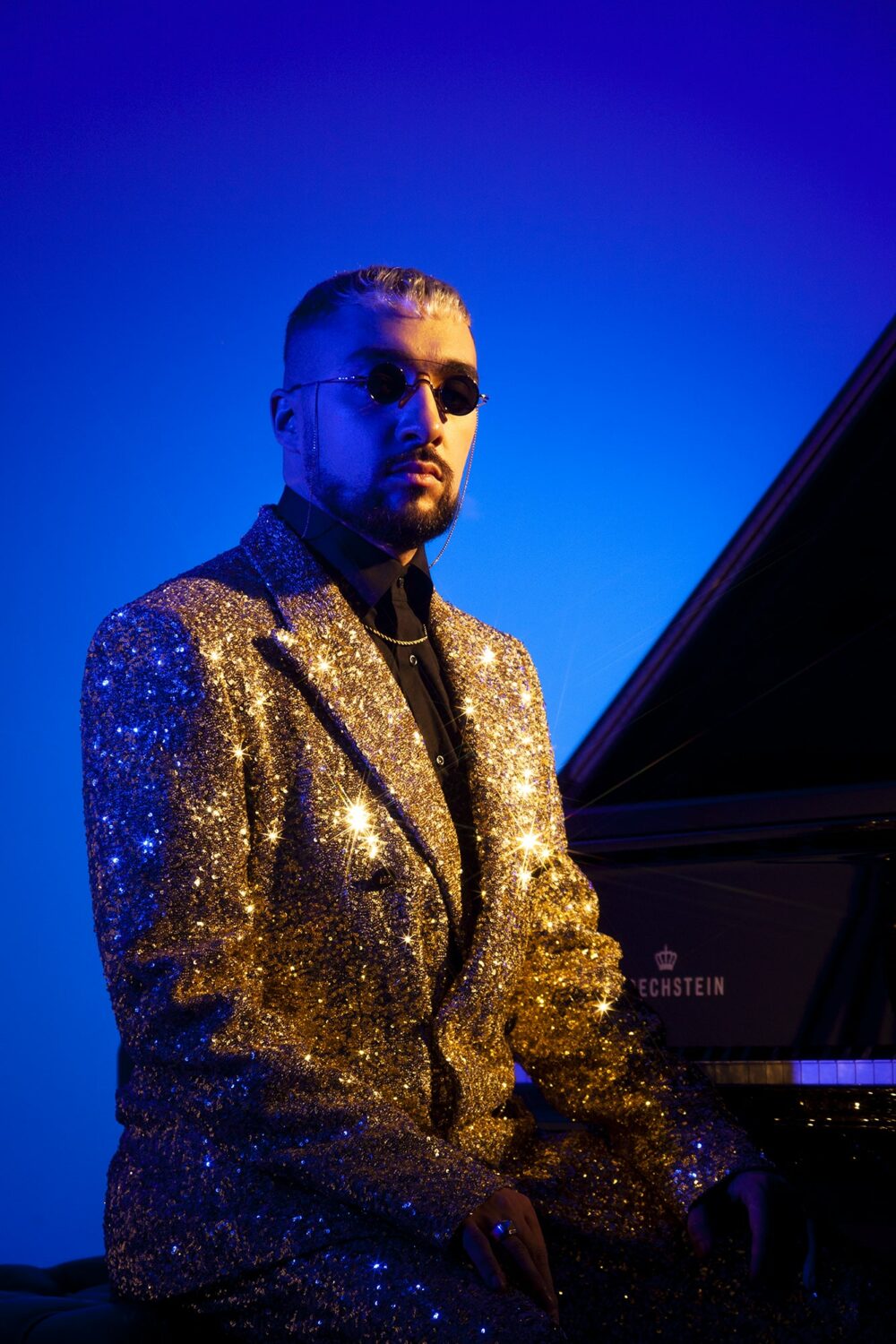 LETTER is a classically refined and virtuoso musical collection. Its message is beautifully positive and is one of deep recognition. Its musical color follows in the continuity of what brought Sofiane Pamart to the public eye: compositional pieces, tinged with melancholy, of strong appeal, architecturally driven by a technical prowess.
The album is intimate and nocturnal. It evokes the adventures of a pianist cum explorer, a deep dive into oneself, the limitless view from a skyscraper rooftop, the immense burning red sun of Southern Asia, the mysteries of a Corto Maltese on a wild mission, epic themes abound – instantly recalling cinematographic memories, shooting stars, the disturbing atmosphere of a thriller, dark torments that turn into poetry, and finally solitude giving way to tenderness.
The album cover is an iconic and futuristic portrait of Pamart. Spatial and aerial, the face has a sci-fi dimension and reminds us of his love for anime. The image refers directly to Ghost in the Shell, Blade Runner or Isaac Asimov's galaxy of literature.
The graphic design is meant to aid our escape, to awaken our feelings and to enable us to take a step back into ourselves. Sofiane Pamart has dutifully accepted his personal mission; he is in control of his image and his creations, and has elegantly delivered a complete and coherent work, where no artistic or technical detail has been left to chance.
LETTER is available digitally now, with CD arriving on February 25th and vinyl on March 18th. You can pre-order the physical formats here.
Next In Next In
⇥ Mattiel Bring it Home on Third Album, 'Georgia Gothic'