It Takes Two, Baby: From Psychedelic Soul to Electronic and Everything in Between this Past Year, We Present a Selection of Duos Who Have Found Magic in Collaboration
⇥ PUBLISHED ON 8 December, 2021
From Simon & Garfunkel to Daft Punk and everything in between, there have been numerous duos over the years and decades who, with the release of timeless, classic gems, have shown that sometimes, it just takes two. While pondering over the great new music that has been released these past 12 months, as well as the melting pot we've got to look forward to in 2022, we realised that this collaborative approach to creating music has most definitely not been forgotten or thrown aside – and how happy we are for that. We delve into a wonderfully wide-spanning selection of these dynamic duos from across [PIAS] Label Group who have released music this past year, and some who still have so much more to come in 2022.
More than nine years after the release of their iconic first outing, Funny Looking Angels, the beloved duo of Editors' Tom Smith and Razorlight's Andy Burrows returned with Only Smith & Burrows Is Good Enough via [PIAS] Recordings to kick-off 2021. As Craig McLean wrote in the album bio notes: "'side-project' doesn't do justice to the full-album completeness of these methodically gathered, carefully written, lovingly finessed and warmly produced 10 tracks."
And how appropriate it is that as we close out the year, we celebrate the tenth anniversary of that special debut – a seasonal LP that rewards repeated listening. Critics, fans, and concertgoers agree.
When you release an album that becomes your highest charting in over 25 years, there's no way you can just leave it at that. Erasure's 2020 release, The Neon clearly went down a treat with fans so, in July of 2021, they (Andy Bell and Vince Clarke) released a remixed offering featuring reworks from a host of artists including Kim Ann Foxman, Hifi Sean, Octo Octa, Paul Humphreys (OMD), Andy Bell & Gareth Jones, Brixxtone, Theo Kottis and more via Mute. And if that wasn't enough, hot on the heels of also releasing their 5 track Ne:EP – a companion piece to The Neon – the duo added multiple arena dates to their rescheduled 2022 tour across the UK and Europe. Would you believe that news followed the completion of a sold-out tour across the UK including a run at London's O2?! We've just about kept up with you, Andy and Vince.
Following four studio albums and one live album, Austrian electronic duo HVOB are set to release their sixth album in 2022 on [PIAS] Recordings. TOO is an angry, tender, vulnerable, determined account of a generation's search for life.
With this album, HVOB (comprising Anna Müller and Paul Wallner) take a new direction – the pair breaks with the tradition of releasing the entire album following the advance release of a number of singles. The eight tracks from TOO will be unveiled individually and sporadically, with the final track coinciding with the start of the band's world tour in April 2022. First single 'Bruise' offers a taste of what's to come.
After four decades of friendship and collaboration, Daniel Miller and Gareth Jones aka Sunroof released their debut album together, entitled Electronic Music Improvisations Volume 1 on Mute in May. Recorded live in various studio spaces across London in the spring and summer of 2019, the album presents a collection of eight improvised modular pieces.
Daniel Miller (founder of Mute) met Gareth Jones (the innovative and influential producer, engineer, and artist) back when Miller asked Jones to work with him in late 1982 on what became Depeche Mode's Construction Time Again. After the band had gone home for the day, they would stay on to work on their own sessions, a practice that continued and, by the mid-nineties Sunroof had emerged as a remix project, reworking the likes of Can, MGMT, To Rococo Rot, Kreidler and Goldfrapp, and appeared on a compilation paying tribute to Neu!.
Back in 2019, Miller and Jones were heading to a György Ligeti concert at the Barbican, London, and beforehand – as they often do when together in the same city – the pair spent a couple of hours improvising with modular systems. Unusually, this time they decided to record the session, and over a pre-concert meal, Gareth asked a question that seems logical after all these years: "Are we actually going to make a record together before we die?" And so came along Electronic Music Improvisations Volume 1.
As we moved towards the end of 2021, Beach House (Victoria Legrand and Alex Scally) made sure we went out on a high with the announcement of their eighth album. Once Twice Melody – the first album to be produced entirely by Beach House themselves – will arrive on February 18th, 2022 via Bella Union. In the lead-up to the physical release, this eighteen-track collection will be presented in four chapters – the first of which was shared upon album announcement with the second coincidently out today.
Once Twice Melody was recorded at Pachyderm Studio in Cannon Falls, MN, United Studio in Los Angeles, CA, and Apple Orchard Studios in Baltimore, MD. For the first time, a live string ensemble was used, with arrangements by David Campbell. The album was mostly mixed by Alan Moulder but a few tracks were also mixed by Caesar Edmunds, Trevor Spencer, and Dave Fridmann.
It's been yet another busy year for Austin's Black Pumas. Most recently, the duo – made up of Eric Burton and Adrian Quesada – released their cover of Lou Rawls' 'Christmas Will Really Be Christmas'. Taking a look back to earlier in the year, the pair released Capitol Cuts (Live from Studio A) on ATO Records – a collection that captures a powerful moment in time. After months of cancelled shows, Black Pumas went to Los Angeles and laid down eight explosive tracks at the famed Capitol Studios. The recording brims with pent-up energy, nearly bursting through the grooves on the expansive and mind-blowing seven-minute rendition of 'Colors'.
And amidst their extensive US/UK/European tour, they received the news that not only had Capitol Cuts been nominated for Best Rock Album at the forthcoming 64th GRAMMY Awards, but 'Know You Better' from the release also picked up a nod for Best Rock Performance.
hackedepicciotto is Einstürzende Neubauten's Alexander Hacke and Love Parade co-founder, Danielle de Picciotto. This past November saw the release of their first album for Mute, entitled The Silver Threshold.
This pair's approach to making music together took almost a decade to find its sweet spot. "We started working together in 2001 and it took us almost until 2010 before we really found what would merge together perfectly," says De Picciotto with Hacke adding: "We realised that the best thing we can possibly do is just interact as freely and as honestly with each other as possible. That creates the magic, rather than trying to be something or trying to slip into a role or character." De Picciotto says there was a process of letting go while abandoning a conventional approach. "We were like, okay, let's both be extreme in what we are good at," she says. "He likes being really loud and percussion and I like melody and harmony and spoken word. For some crazy reason it suddenly just worked by us both being as extreme as possible."
While Confidence Man might technically qualify as a four-piece, the group is led by Janet Planet and Sugar Bones with the identity of their two other members remaining a mystery. What we do know for certain however is that their forthcoming album TILT (due out on Heavenly Recordings) is fierce, flirty, and full of anthems, and release day (April 1st, 2022) cannot come quick enough.
To offer a preview to the collection, the group shared 'Holiday' and we're also certain that you'll agree that this is a complete and utter banger. It premiered alongside an as you'd expect technicolour video – there's an extravagant hot air balloon ride involved and really, need we say more?! Watch it HERE.
Confidence Man's debut album, Confident Music For Confident People, was one of the joys of 2018, laced with savage lyrics and rapturous melodies. Since then, they've teased us with the occasional dance-floor snack, but with their second album TILT, they are finally serving us the main meal.
In 2017, Simon Raymonde and Richie Thomas had both abstained from making music for 20 years until they united as Lost Horizons and released a stunning debut album, Ojalá – the Spanish word for "hopefully" or "God willing."
Their second album, In Quiet Moments followed in late 2020/earlier 2021 via Raymonde's Bella Union. Released in two parts, with the first half of this sixteen-track collection landing in December of last year and the second arriving this past February, In Quiet Moments features a stellar array of musical guests including John Grant, C Duncan, Marissa Nadler, Porridge Radio, Penelope Isles, Karen Peris (the innocence mission), Tim Smith (Midlake), Ren Harvieu and many more.
Written prior to and throughout 2020's lockdown, In Quiet Moments has its pockets of loss but – aligned to the concept of 'hope' – the album is more about rebirth than death. "I think it's more joyous than Ojalá," says Thomas. "But both albums have a great energy about them." Those energy levels undulate across a dazzling array of moods and voices; as broad as the name Lost Horizons sounds.
Hearing a lyric written by veteran singer Ural Thomas, known as "Portland's Pillar of Soul", who fronts the title track, Raymonde singled out the phrase "in quiet moments" and made it the album title. "It just made sense," he says. "This moment of contemplation in life is really beautiful. The title also went with the album cover, a photograph by Jacques-Henri Lartigue from the 1940s of a woman and dog on a beach, captured as if in flight."
Let's Eat Grandma released their second album, I'm All Ears, in 2018. It came out to a blaze of critical glory, thrilled fans who'd been with them since I, Gemini, and won them interested new listeners as they widened their musical scope. They won Album of the Year at the Q Awards along with many end-of-year list placements, toured relentlessly, played a life-changing set at Coachella, and then… they disappeared.
…until now. The duo composed of songwriters, multi-instrumentalists, and vocalists Rosa Walton and Jenny Hollingworth, will release their third full-length album on April 8th, 2022 via Transgressive.
Two Ribbons tells the story of the last three years from both Jenny and Rosa's points of view. As a body of work, it is astonishing: a dazzling, heart-breaking, life-affirming, and mortality-facing record that reveals their growing artistry and ability to parse intense feeling into lyrics so memorable you'd scribble them on your backpack. The band has been through a lot in the last three years, and Two Ribbons is the artefact that signals some kind of progression out of distressing times; a story of loss, change, and of survival; a proof of life.
Portland began as the creative brainchild of musician and songwriter Jente Pironet. While Jente was completing his studies as a singer and songwriter at the PXL Music college in Hasselt, Belgium, first-year student Sarah Pepels wandered down those same corridors one fateful day. The two shared the same student house but more importantly, they shared the same interests and ideas about music. The 'musical soulmates' found each other, and Portland soon became a duo.
Fast forward to 2019 when the band released their debut album Your Colours Will Stain, while most recently they unveiled a B-side compilation titled Besides this past September via [PIAS] Recordings Belgium. They also shared brand new single 'Somewhere Along The Way', a cover version of a classic Belpop track by the band De Mens.
David Wrench is a multi-instrumentalist and super-producer/mixer, known for his work with Frank Ocean, The xx, Caribou, David Byrne, Manic Street Preachers, and Goldfrapp alongside the aforementioned Let's Eat Grandma as well as Arlo Parks. Evangeline Ling is a writer, vocalist, and visual artist as chameleonic as she is charismatic, able to jump from detachment to rawness to aggression to tenderness to hilarity to toe-curling awkwardness, sometimes within the same song. Together, they make up audiobooks, and this past October saw the release of their second album, Astro Tough on Heavenly Recordings.
On this ten-track collection, audiobooks are completely sincere. They're also completely joyous, wild, angry, powerful, hilarious, vicious, vulnerable and intense, and most of all completely brilliant. It's the sound of David Wrench and Evangeline Ling reaching new peaks of creativity, more confident than ever before in their abilities to forge something focussed, singular and unique out of the explosive combination of their talents.
Hailing from Amsterdam, [PIAS] Recordings' CUT_ is an electronic duo comprising Belle Doron & Sebastiaan Dutilh – if you're a fan of Netflix's Elite you may also be familiar with their 2019 track 'Out Of Touch' which featured in the series. This past year, they released multiple singles including 'Breathe' – a track that touches on a familiar subject and confronts the listener. With otherworldly sounds courtesy of Dutilh on production, and Doron's poppy vocals, the song's bridge features a full classic choir functioning as a backdrop for the main message of the song – it's not too late to breathe, it's not too late to figure out what's really important and find out who you are.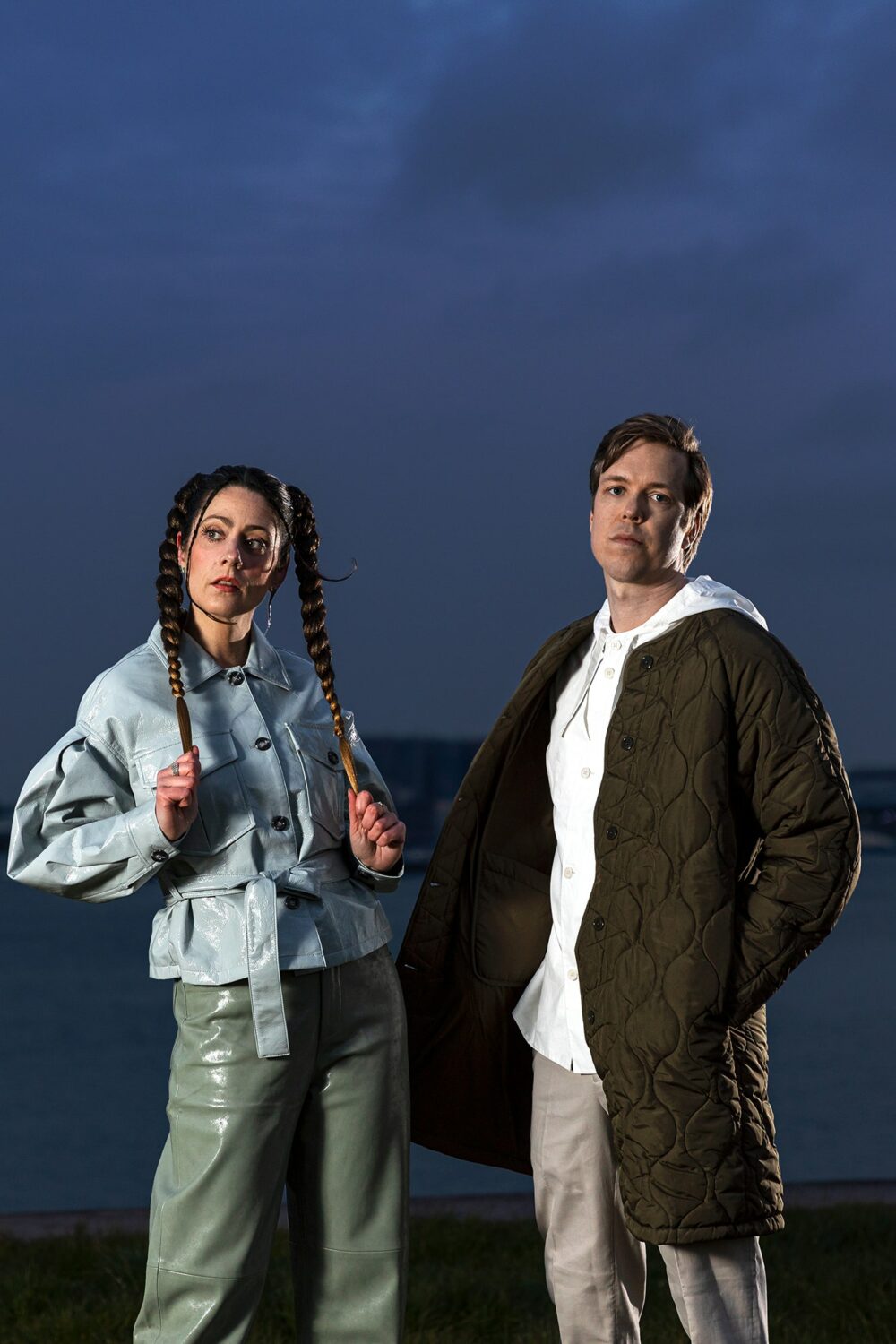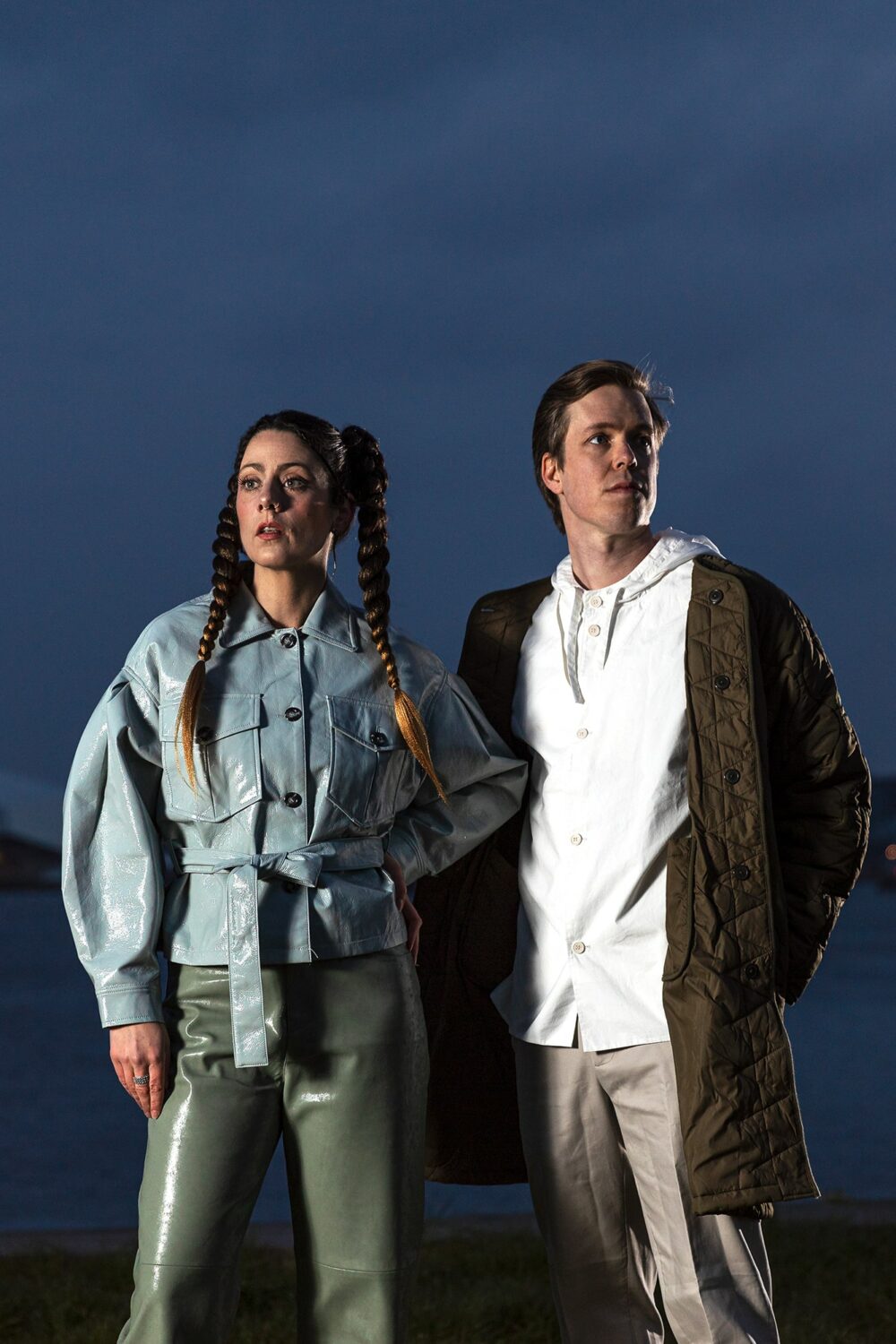 Following the release of singles 'Secret' and 'No Princess', the pair closed out the year with 'Shostakovich', a track based on a piano piece by the famed composer. It is a perfect marriage of the two minds of Doron and Dutilh, with the piano chords from Shostakovich's original composition transforming into a vocal piece.
Next In Next In
⇥ 20 Sublime Years of Baxter Dury: 'Mr. Maserati – Best Of Baxter Dury 2001-2021' Arrives this December