Following the Release of her Debut EP, Surinamese/Dutch Folk-Pop Singer-Songwriter néomí Shares her Top Five Tips to Mend a Broken Heart
signed to [PIAS] Recordings Holland
⇥ PUBLISHED ON 4 August, 2022
As a youngster néomí's first step into music didn't exactly start on the right foot when she was told she had to attend piano tuitions. It was agreed that she would attend the lessons for 5 years and, after these 5 years, she could decide whether to continue or not. Nevertheless, 5 years passed and the unimpressed Neomi quit the piano and vowed never to play music again.
4 years would float by until néomí would find herself at a musical junction. During a browse on a popular Internet video website, she stumbled across a live video of Ben Howard performing 'Old Pine' with a cellist in tow. Spellbound and inspired, néomí came out of her musical retirement, picked up a guitar, and began teaching herself how to play from online tutorials. Whew, are we glad for that!
As her skill and confidence grew she looked at applying to music schools and, due to an administrative error, was invited to audition in Amsterdam. Despite being too young to apply néomí was accepted on her raw talent and potential. Over the next 4 years, she would hone her songwriting and sound, her main influences stemming between Bon Iver, Bob Dylan, and Ben Howard. She says of the trio "their lyrics are outstanding and insanely beautiful. I don't think they make songs, but they make art, poems. That's something I also really try to do; make little poems instead of songs."
Now fast forward to this summer when néomí (real name: Neomi Speelman), delivered her eagerly-awaited debut EP before, previewed by singles 'i'll be there', 'if I wasn't made for love', and 'eyes filled with sky'.
Speaking about the new EP, she said, "This EP is about the juvenile you, the story from 'before' life starts. It's for the inner child who's careless, free maybe even a bit heartbroken. On the verge of growing up but fighting against it. I hope it awakens and reminds listeners of the juvenile we all have inside. This EP means growing up to me, and seeing the world from the first baby steps into adulthood."
You mention heartbreak – care to tell us your 5 tips to mend a broken heart, néomí'?!
1. Buy a dog. Preferably a rescue one. And take good care of him/her. You'll forget your heart is broken in a heartbeat, dogs are way better than humans.

2. Write a breakup song and sing it over and over for a lot of people. While singing it, think about the shitty stuff that was in your relationship but also be grateful for the motivation it gave you. Because look at you now babe! Singing a breakup song in front of a big crowd! (and if you're in the mood, write a whole album. They say break up songs are the best, so you might get rich).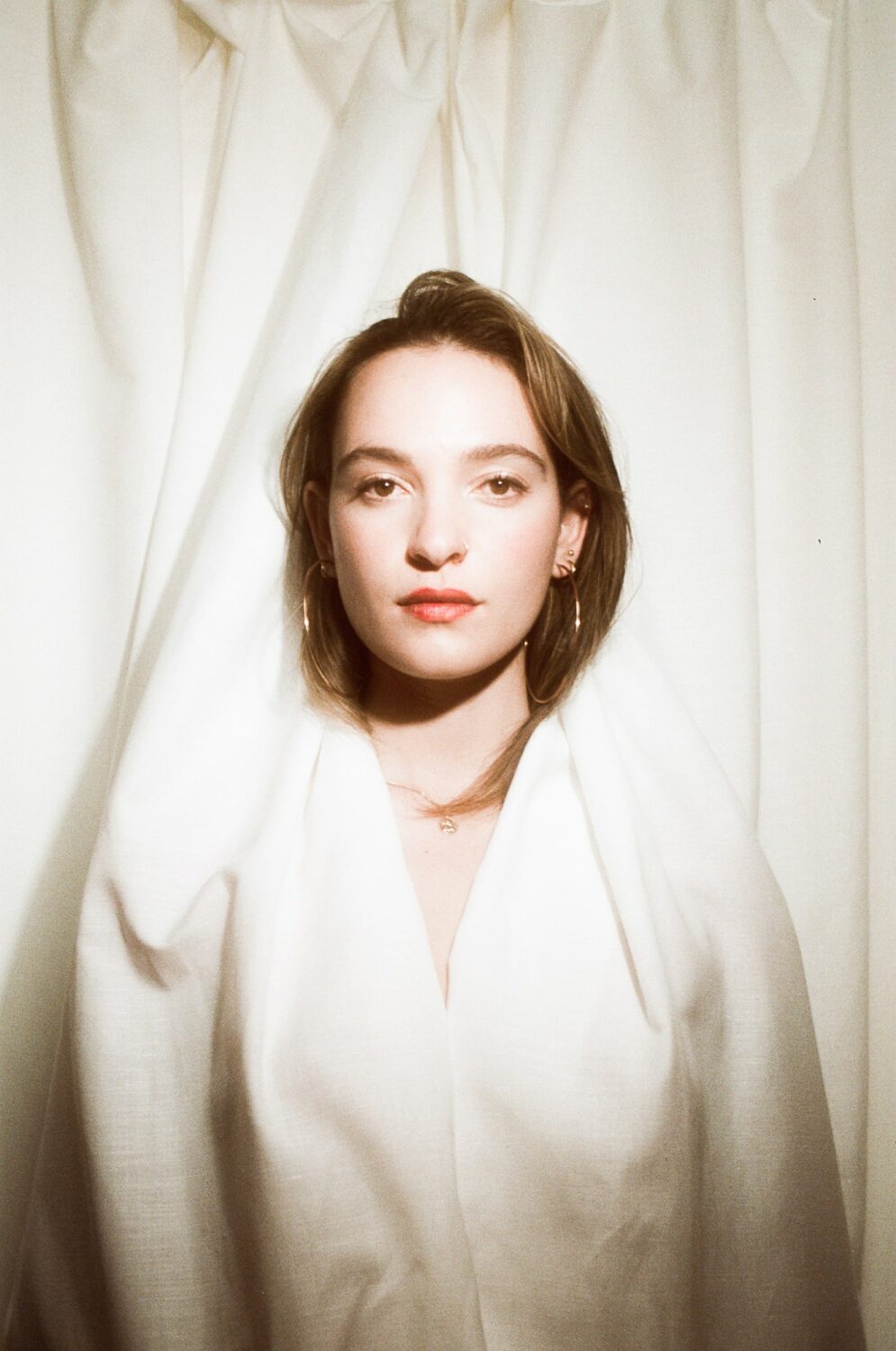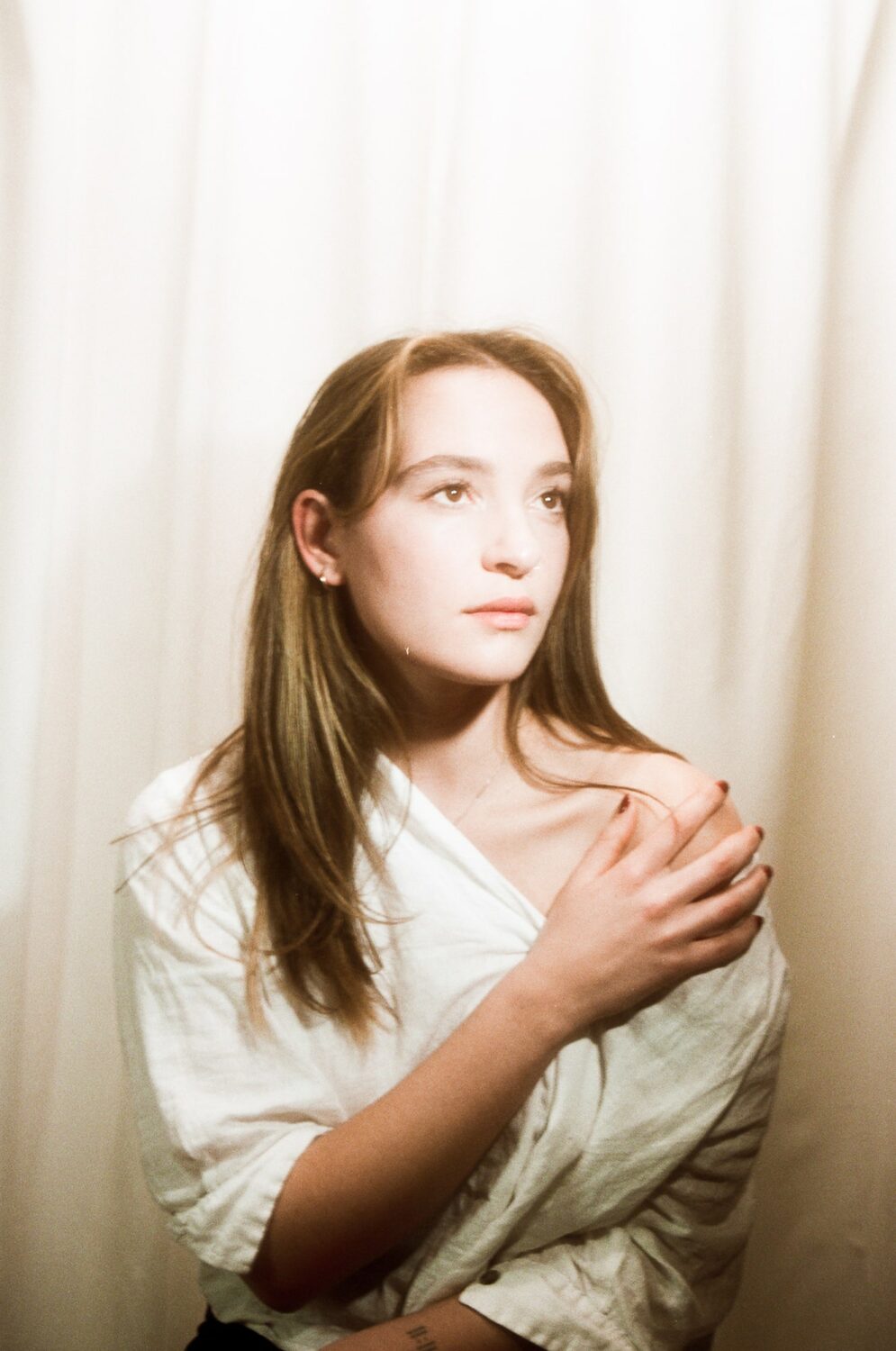 3. Be kind to yourself. Life sucks sometimes and you're the only one in control of your happiness, no one is doing it for you. So, buy pizza and ice cream and sit on the couch under a nice blanket. Cuddle with your dog, watch your favourite series or read a good book and forget about looking to social media for those quick broken heart fixes.

4. Don't sit on the couch too long, because you want to take good care of your body. Eat your greens, fresh fruit and take your dog for a long walk. Run, swim, go to the gym and do some yoga. I can't decide this for you but, make sure you feel happy in your body and love yourself. You need to love yourself so much your heart will explode and mend itself.
5. Fuel your soul with good music. Music that makes you both laugh and cry and helps you let it all out. Just 'feel', and remind yourself you are not your emotions. Your emotions do not define who you are, you just 'feel' and that is fine. Time is your best friend, and you are your best friend as well. Cook that damn pancake for yourself in the morning and be an independent princess (or prince of course).
Having already cultivated a strong reputation for warm and wistful compositions, the new EP 'before' looks to cement her vibrant aesthetic to date, and deliver a beautifully rich and alluring array of calm yet powerful offerings. Featuring both previously shared singles 'if i wasn't made for love' and 'eyes filled with sky', the new five-track collection establishes néomí as a wonderfully inventive emerging artist, showcasing the full breadth of her sound throughout.
Next In Next In
⇥ Introducing: 365XX Records