Belgian Pop Superstar Oscar and the Wolf Marks the Announcement of his New Album with the Release of 'Oliver' – a Sultry Track Featuring Shimmering Synths and a Tropical Beat
signed to [PIAS] Recordings
⇥ PUBLISHED ON 23 July, 2021
Belgian pop superstar Max Colombie, a.k.a. Oscar and the Wolf is at the top of his game – and his new single 'Oliver' is a testament to that. The track opens with a tropical beat that grooves forward to welcome Colombie's sensual voice while an alluring guitar draws us further into his dreamworld.  Marking the announcement of his new and third album The Shimmer, the release comes with a stunning self-directed video and stars the same characters as in the video for previous single 'James'.
Commenting on his new track the singer replied with some off-kilter beat poetry: "Melancholic French riviera. I'm in a fantasy dreamworld, almost fiction. starweed purple haze. we seize the day, knowing we can't stay here forever. falling in love mid-summer. love stoned. beautiful boy. swimming in crystal rivers deep as the sky. the sweat on his skin reflects like diamonds in the sun. carried away in an endless phantom. tall grass and lilies on the dining table. the boy looks like dynamite. the water is warm. flower fields and rose gardens. rich fruit. rushes of serotonin. never wanting to leave, never wanting to change, knowing one day, none of this will remain."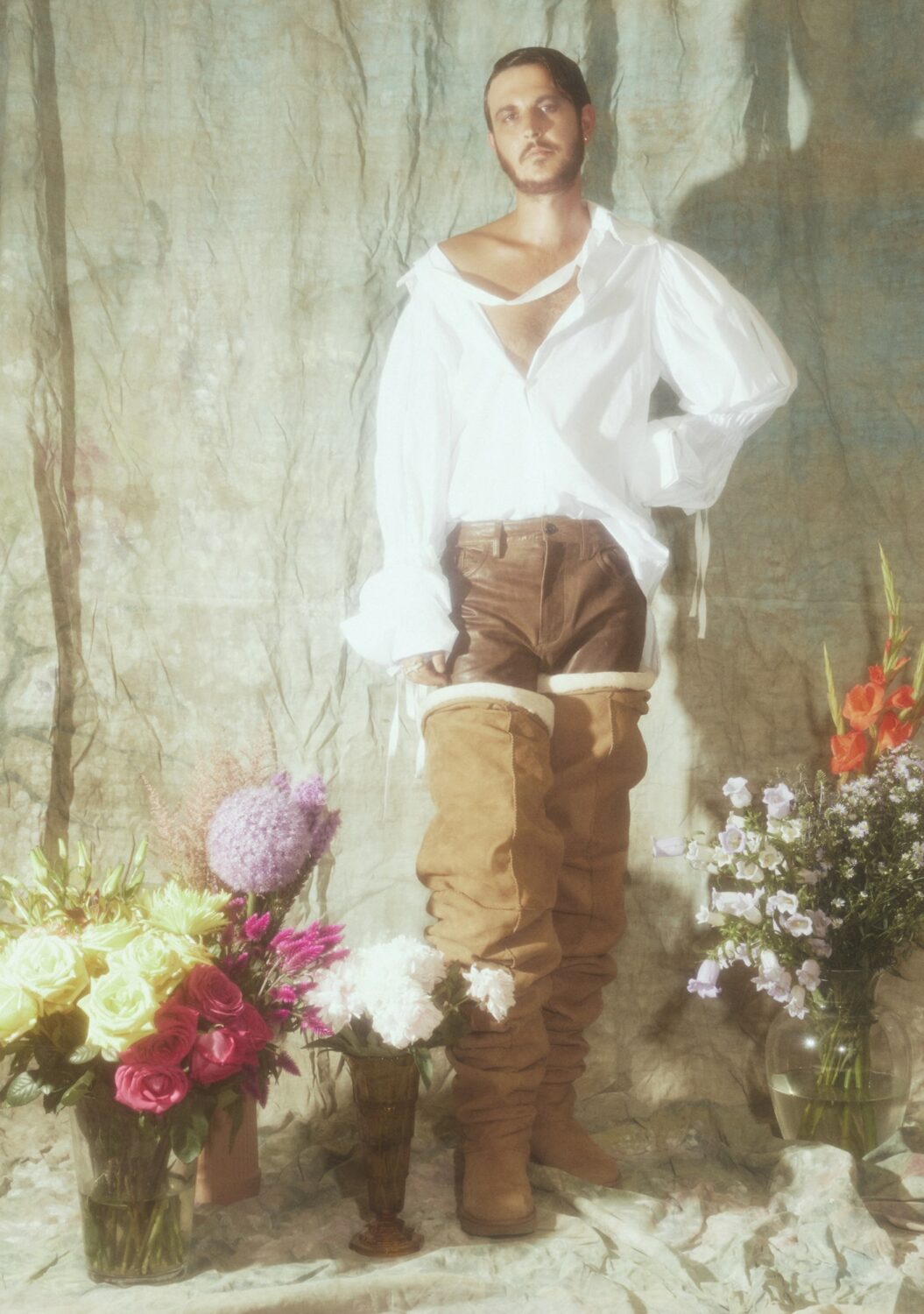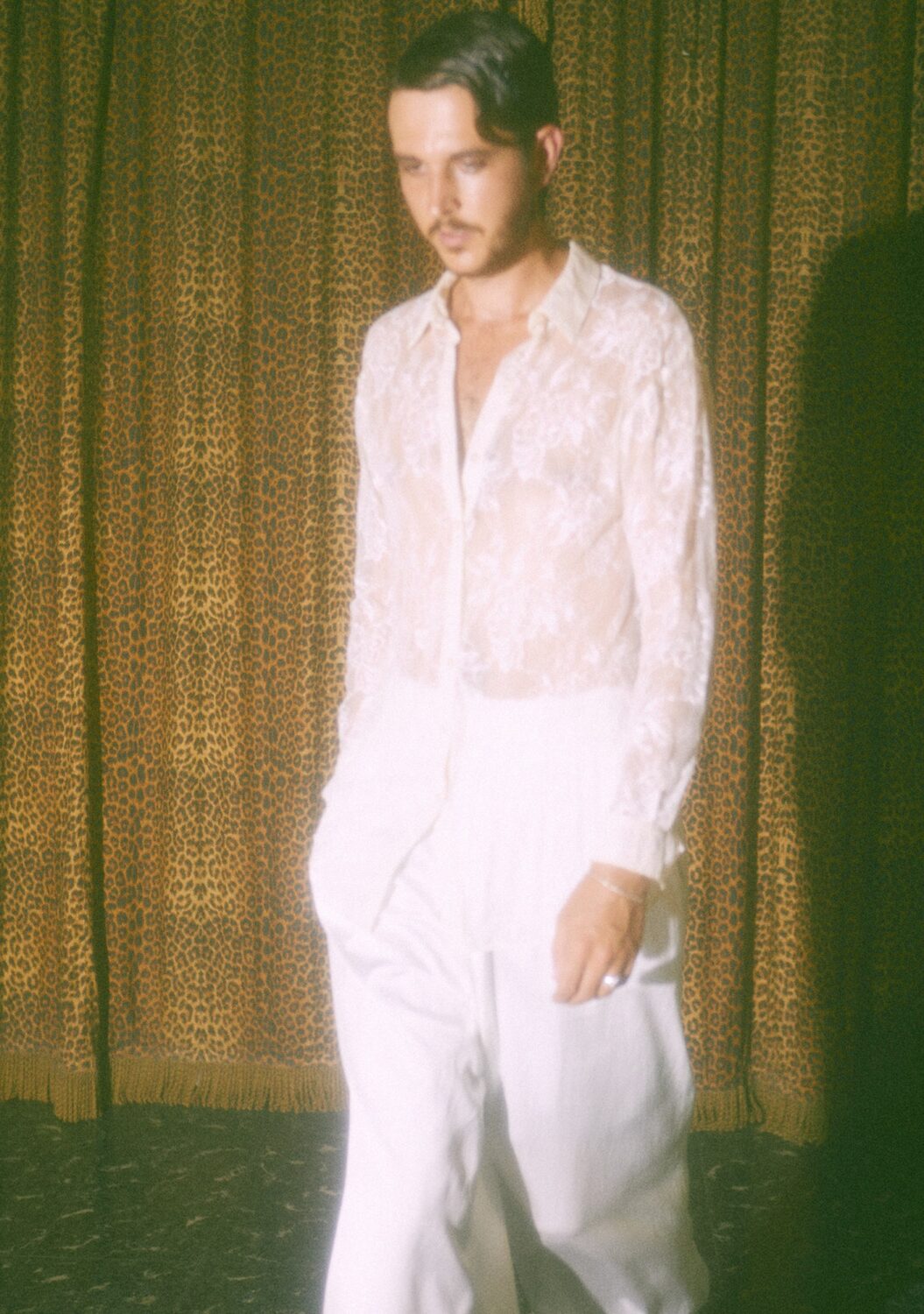 Set for release later this year on October 22nd, The Shimmer distills the essence of Colombie's sound and vision in both its title and artwork – the latter featuring an image of Colombie bathed in starry light. The album is a benchmark of his transformation on record; while his debut album, Entity – a 4x platinum release in his native Belgium, might we add (!) – was recorded in a barn, "very lo-fi with no access to gear," he recalls, The Shimmer's bold, rich and layered dynamics were captured at ICP Studios in Brussels, home to, "one of the best live rooms in Europe, with all vintage gear." More intimate moments were added at Colombie's house outside the city – he reminisces: "those magic takes we made just after we'd written something, which are so hard to capture again."
By 'we', Colombie includes producer Jeroen De Pessemier and multi-instrumentalist Ozan Bozdag, who had both worked on Infinity (and Bozdag on Entity too). "It's a magical trio," Colombie says. "Everyone is allowed to be themselves, and to explore themselves. I'm really happy with The Shimmer because I hear a more mature version of myself. I always want things to grow, and I'm proud that I allowed myself to not follow people's expectations and reproduce what had been successful before. There are no four-to-the-floor clubby pop songs this time."
Instead, The Shimmer more accurately reflects Colombie's personality. "My emotions run from super-happy to super-melancholic in a split second," he says. "To me, The Shimmer feels like the soundtrack to a blockbuster, with many types of tracks and themes. It's always changing." This eleven-track collection is available to pre-order/pre-save now on deluxe 2LP coloured vinyl, standard 1LP black vinyl, CD, and on digital platforms.
Follow Oscar and the Wolf here: INSTAGRAM | TWITTER | FACEBOOK | YOUTUBE
Next In Next In
⇥ Planningtorock: Gay Dreams Do Come True