Annie Hamilton's Debut Album: Synthetic Yet Raw, Digital Yet Gritty – and a Testament to Her Behemoth Songwriting Talents
signed to [PIAS] Australia
⇥ PUBLISHED ON 10 March, 2022
Escapism is perhaps the very spirit of music; for adored Eora / Sydney-based musician, visual artist, and designer Annie Hamilton, it's the music itself that acts as a portal to escape through. It's only fitting, then, that her debut album the future is here but it feels kinda like the past, feels like a transportive, mystical journey through a dreamscape of hot, muggy, red-dirt afternoons that become electric blue twilights and navy-black nights lit up sporadically, breath-takingly, by treacherous forked lightning, eventually giving way to warm, fuzzy mornings sitting on the window-sill of reality. The eleven-track collection arrives on May 20th, 2022 via [PIAS] Australia.
For an album comprised of intense moments of feeling distilled into song, 'Night Off' arrives as one of its most effervescent and light-hearted: a sweeping, lovelorn ode to the all-consuming crush, whose shimmering synths and tremolo'd guitars combine with a dynamic, slightly grainy rhythm section to lift you up and carry you away on the waves of its infatuated tempest. Alongside the release – which marked the announcement of Hamilton's forthcoming album – came a limited-edition capsule collection of gender-neutral clothing through Hamilton's eponymous fashion label, available now through her website.
Sonically and thematically sitting in a world that exists as its own paradox, one where the polished crashes against the organic, the album's title is a tribute to the far-flung "future" some may have felt we were promised – shiny, gleaming towns filled with flying cars and green technology – that never really arrived. Maybe it never will, maybe we don't want it to – maybe we want something else.
In response to the pandemic, Hamilton says there was a sense of turning back to our roots, or our childhoods – if we couldn't have that future, we might as well retreat into the familiar cocoon of our pasts. Baking bread from scratch, taking time to tend your garden, re-kindling childhood hobbies; nostalgia has always been front and centre of the cultural zeitgeist, but perhaps never more than now.
Her debut, evocative and obsessed with memory, sits at both these intersections: synthetic yet raw, digital yet gritty, a testament to her behemoth songwriting talents showcased on the anthemic, uplifting-yet-existential 'Exist' and the giddy, unbound 'Electric Night' (featuring a whip crack in place of thunder) elevated by a delivery that enchants entirely with one distinct message, clear as day from the album's warping, grandiose opener: come through the portal with me.
Feeling inspired by the phenomenon of nostalgic behaviours at the start of the pandemic, Hamilton decided to scrap her entire backlog: demos, half-written songs, half-recorded works-in-progress, and started with a completely blank canvas and a committed willingness to get lost in a new world of her own creation. With the time and space to approach writing, recording, and co-producing as a full-time occupation, and, assuming that the pandemic would not last as it eventually would, she felt it important to capture that moment in time before it flickered out ephemerally. Instead, the future is here but it feels kinda like the past hits upon something broader and more universal.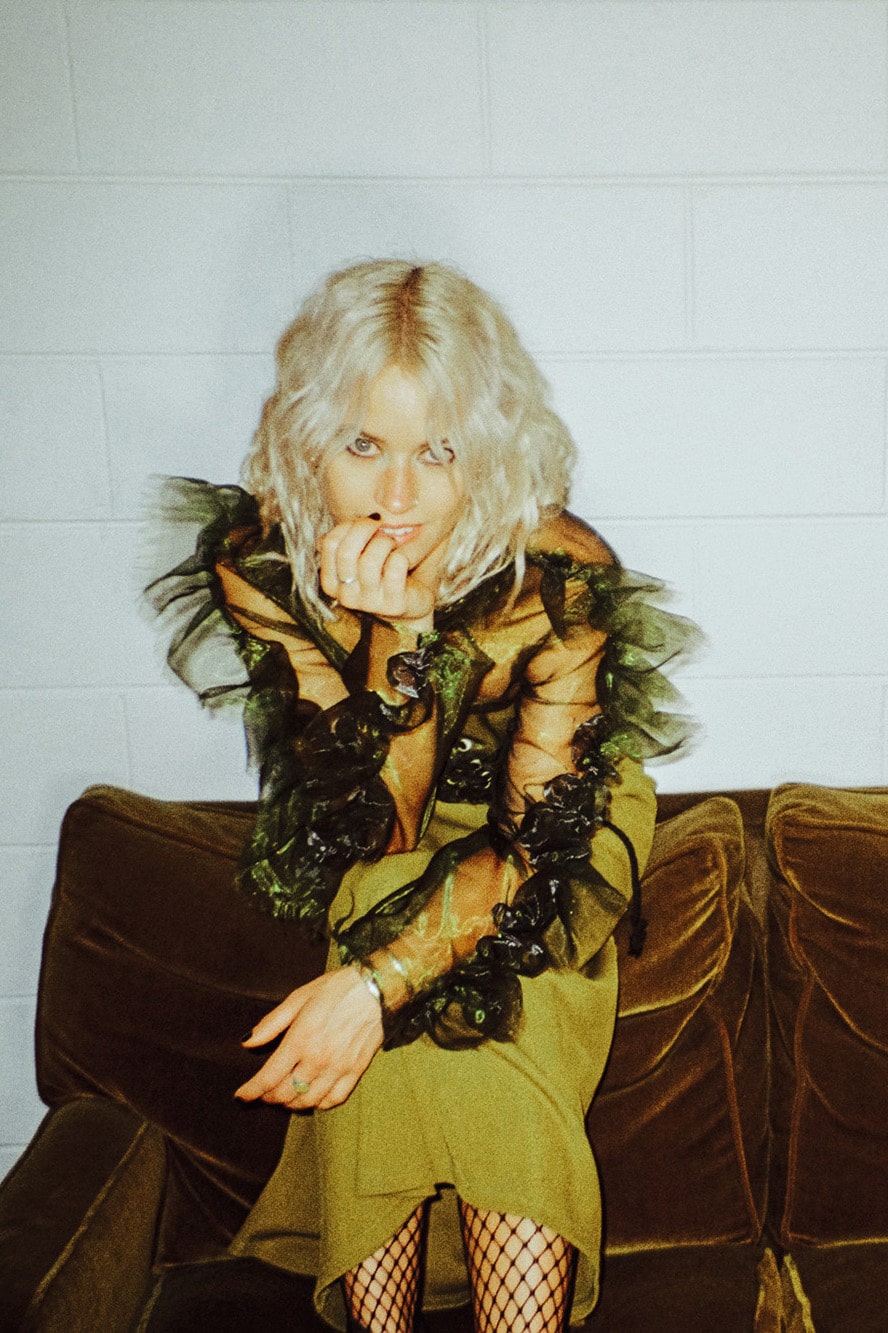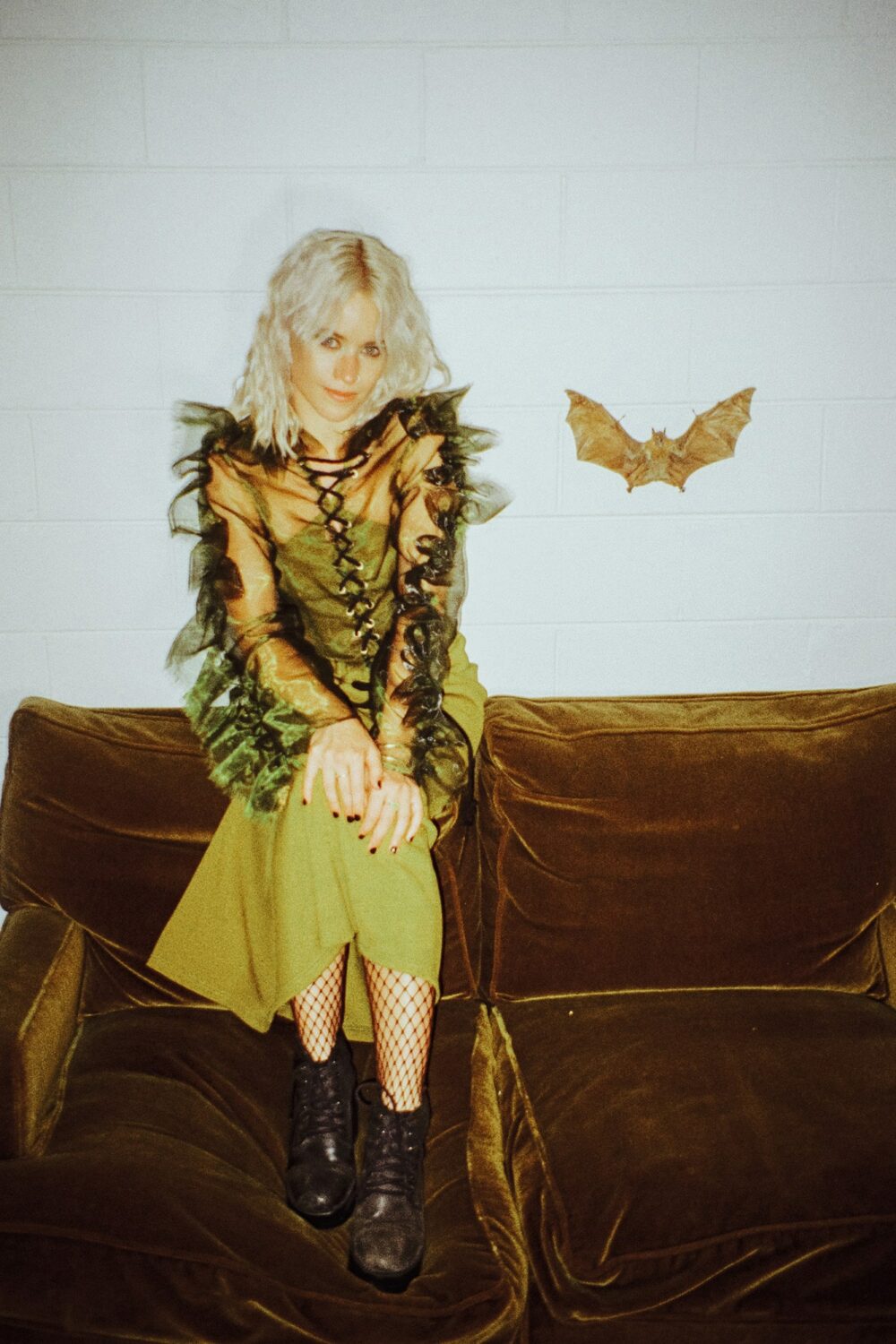 Working on her own, in collaboration with co-producers Pete Covington and Jake Webb (Methyl Ethel), and featuring contributions from Jenny McCullagh and Rosie Fitzgerald (I Know Leopard), Matt Mason (DMA's), and Luke Davison (The Preatures), the album collects little moments of emotionality – snapshots now perfectly preserved in time forever.
Rejecting straight-forward narrative structure in favour of pinning down hyper-specific yet universally empathetic moments, the future is here but it feels kinda like the past is a stylised-yet-grainy collage of snapshots that span a mammoth range of emotion, sound, and genre, but are tied together as documentation of little human moments, full of contradiction and duality, reality as metaphor and metaphor as reality, stumbling through life and trying to make some kind of beautiful, fleeting sense of it.
Next In Next In
⇥ New Order release a new single and a collaboration with Adidas