Impossible to Pigeonhole, with a Genuine Cult-Following Already and Soaking up all the Experiences Life has to Throw at him, Bad With Phones is Just Getting Started.
signed to Don't Sleep
⇥ PUBLISHED ON 8 November, 2021
A few years back Bad With Phones – or Manny to his friends – stopped carrying a phone for six months, as a sort of social experiment. "I wanted to see why we all feel so obligated to own one," he explains. This phone-free period ultimately inspired the musical pseudonym Manny operates under today. "Going with the flow is boring," he confirms, adding with a grin, "I like to poke holes." Poking holes in perceived wisdom is what Manny does best. In a musical context, that means ricocheting between styles, conjuring inventive alter-egos, and – quite literally – singing the praises of psychedelics, as per his playful debut mixtape Marinade.
Marinade is arrestingly minimal at its core – but boasting a brilliantly genre-agnostic approach extending from filthy funk to shimmering alt-soul and swirling trap – it's a mellow set powered by irresistible grooves and often overlaid with lo-fi acoustic guitar loops. Manny's versatile vocals further add to the effect, tracing stark pen portraits of south London life in a defiantly laid-back manner pitched somewhere between singing and rapping.
Talking of the new tape, Manny explains: "Marinade is exactly what it says on the tin. It's a project filled with a combination of ingredients that magically blend together to leave a good taste on your ears and all our other sensory devices. I wanted to approach the project as strong as possible; every song needed to have its own identity, to stand alone but also feel coherent with one another. It was a challenge putting all the stuff I loved from the sounds I was listening to but we found a happy medium that clicked and I ran with it. It's a musical reflection of my personal experiences, our human experience…you can find a little bit of everything in our sauce blend from funny, playful to braggadocious, numb, sentimental to sounds that make it seem like the bedroom walls are moaning."
His most recent single, 'Home' with its accompanying visual marked the arrival of Marinade. The minimal, sentimental bop grapples with the paradox of experiencing trauma and an unsettling feeling at home, whilst also embracing home's comforts and feeling a duty to stay. In a lo-fi and moving clip, Manny sings into a mic at home, travels in the passenger seat as the sun adorns a countryside setting. In his own words, "'Home' is that bittersweet feeling of being at home with family but also wanting to expand and be something else. The battle of staying or going, do I take responsibility and hold it down or do I just leave? But if you leave, that thing you're running from will follow you. Learning to deal with the traumas that can go on behind closed doors. Home can also mean planet Earth too."
Rooted in the consistently rebellious and spiritual streak that runs through all that Manny does, Marinade makes for a personality-packed introduction to his multifaceted musical world. Born in Deptford, London to Togolese parents, Manny spent much of his childhood in church, watching his Pentecostal pastor-father preach and his older brothers play in the church band. At home, his parents listened exclusively to gospel singers like Fred Hammond, Kirk Franklin, and The Winans, so he looked to his brothers' record collections, falling hard for Sade, Wu-Tang, Puff Daddy, and TLC. Manny is the first to admit that a large part of this rebelliousness was him kicking against his strict religious upbringing. He'd spend his spare time running around the streets of Deptford with friends, stealing mopeds and picking fights with members of the National Front or with rival gangs from Bermondsey and Peckham. He also acknowledges that his life could have taken a much more destructive turn were it not for the influence of music. "Learning guitar at the age of 16/17 was my escape from hanging around with the boys," he explains.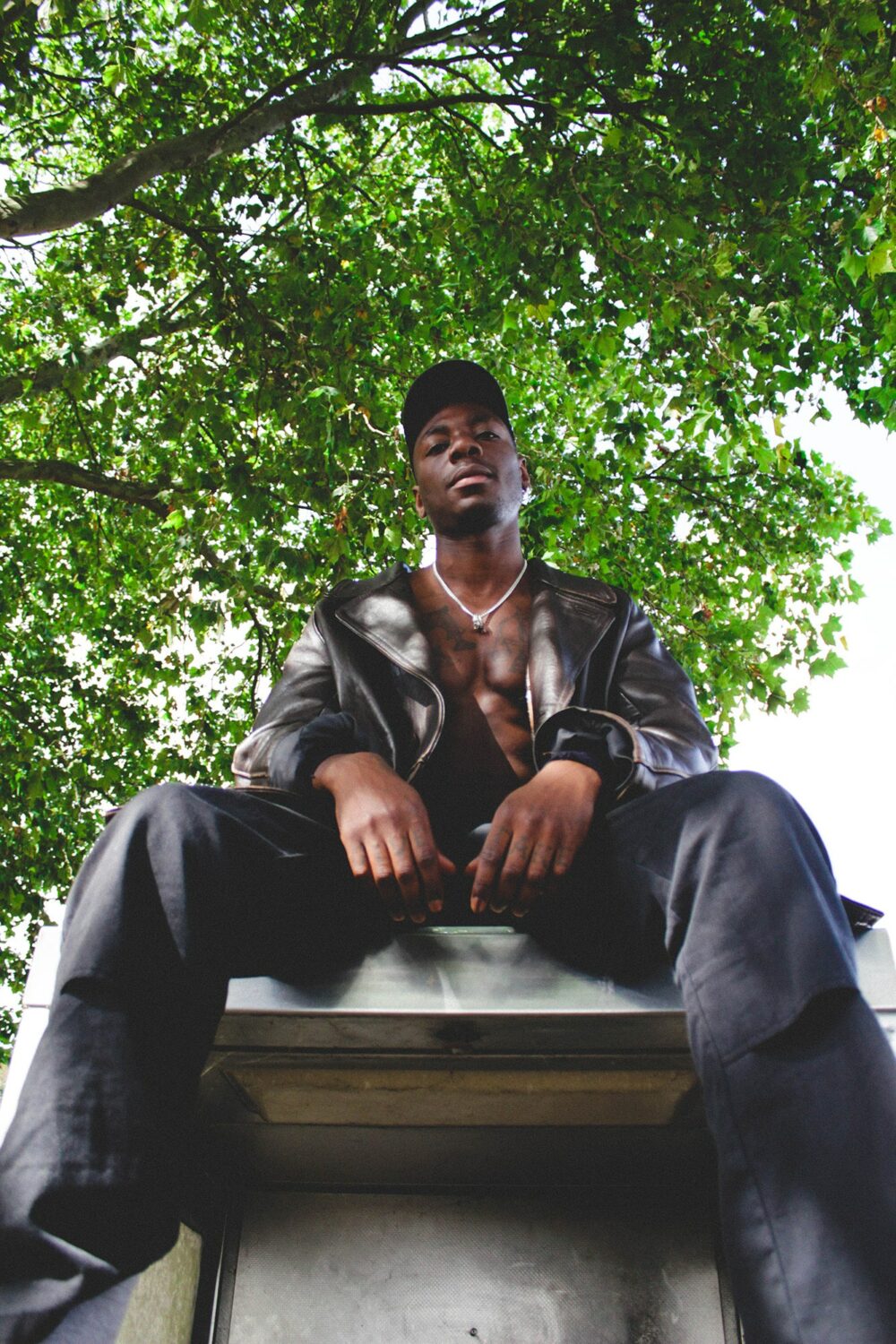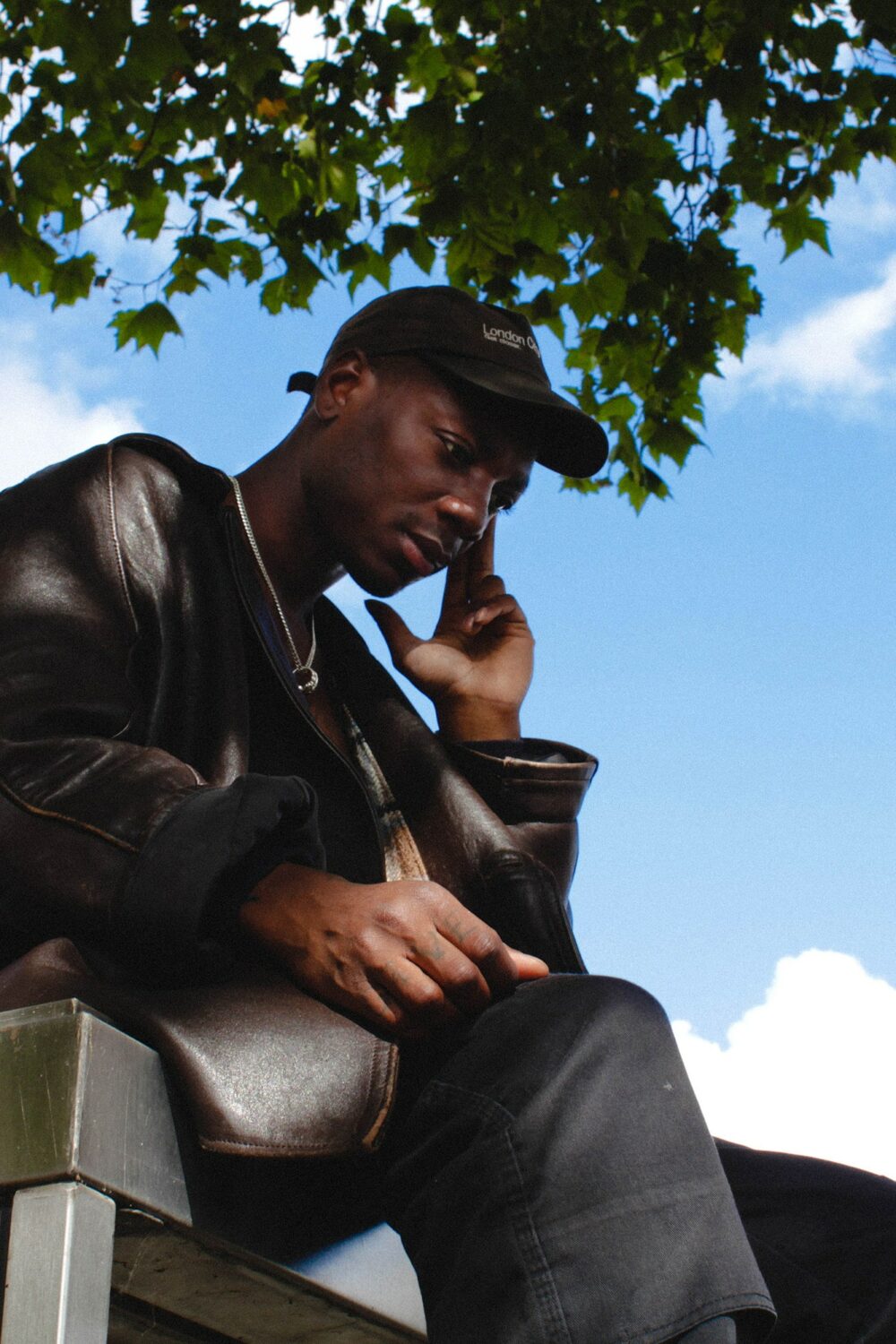 Inspired by his great heroes Bootsy Collins, Larry Graham, and Jaco Pistorius, Manny channelled his energies into learning bass and won a place on the University of Westminster's Commercial Music Performance programme, as part of the same cohort as Michael Kiwanuka. Sadly, he never completed the course, as his mother lost her life to cancer while he was in his final year. The tragedy was to change Manny's life irrevocably, and in ways he could never have anticipated. "I first started writing original music when my mum passed away," he explains. "It was just like, 'Oh my god, I don't know what to do with all the stuff I'm feeling.' So I started writing."
Manny is a man about town, an ex-hacker, photographer, space enthusiast, and producer – there's nothing deemed too big or small for him to get his teeth into. A stint in Berlin would later introduce the world of psychedelics, spirituality, and the foundations for his own music. Signed to Don't Sleep, Manny's frank and honest lyrics paired with his warm, intimate style are destined for great things.
Next In Next In
⇥ Don't Sleep Presents Mella Dee's New Single 'A Little Longer', Joins [PIAS] Label Group