Raised by Her Grandparents in Manchester, Songwriter Morgan Harper-Jones Has Always Been an Old Soul.
signed to Play It Again Sam
⇥ PUBLISHED ON 4 February, 2022
On car trips throughout her childhood, Morgan Harper-Jones and her grandmother would listen to Diana Ross and The Supremes, Otis Redding, Patsy Cline, and old Motown classics on repeat – the elder of the two knowing every word since she listened to the radio all day long working on her record stall. At home in front of the telly, Harper-Jones' favourite comedies were Norman Wisdom films, and the 70s sitcom George & Mildred. Daily, her iPod Nano was loaded up with Joni Mitchell – "I'd listen to 'Blue' every single day," she smiles. "Nobody else knew this stuff, but I wasn't bothered or aware of how odd I was," she says.
Harper-Jones loved performing and writing melodramatic lyrics to belt out atop her keyboard's demo settings, but it never occurred to her that she might become a musician one day. A good portion of her family were entertainers, playing in cover bands and performing at weddings, and songwriting was an integral part of their everyday life. "It's just normal to me," she explains, "everyone in my family wrote them. When I was born, my grandad wrote me a song, and we've all got our own song in the family." Harper-Jones wrote songs too, and eventually decided to throw herself into studying music full time at BIMM Institute in Manchester. She still lives on the outskirts of the city now, and her bedroom-meets-studio looks out onto the green park where she volunteers as a gardener. Though still obsessed with Joni Mitchell, her contemporary influences include Aldous Harding, Andy Shauf, Okay Kaya, Big Thief's Adriene Lenker, and St. Vincent.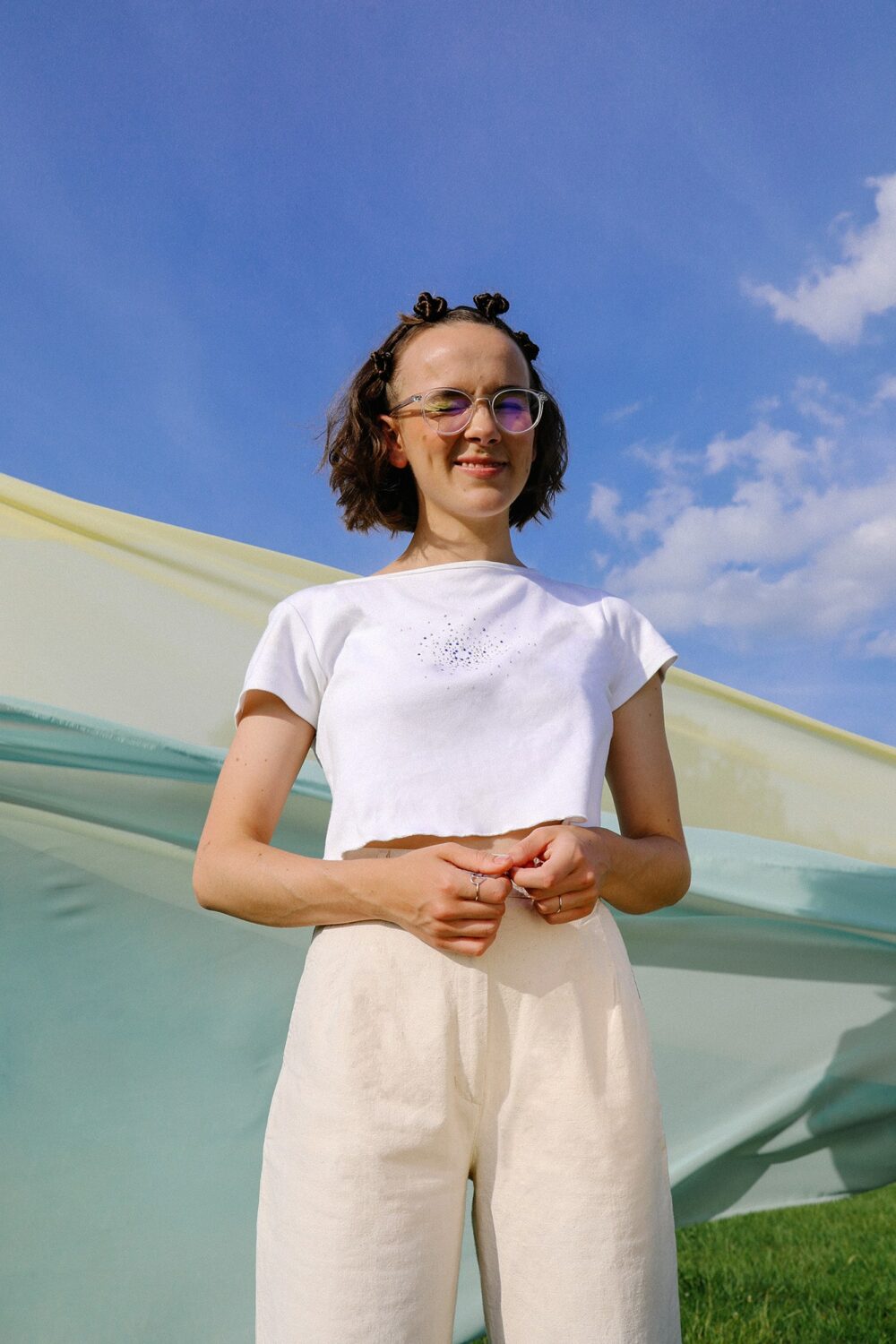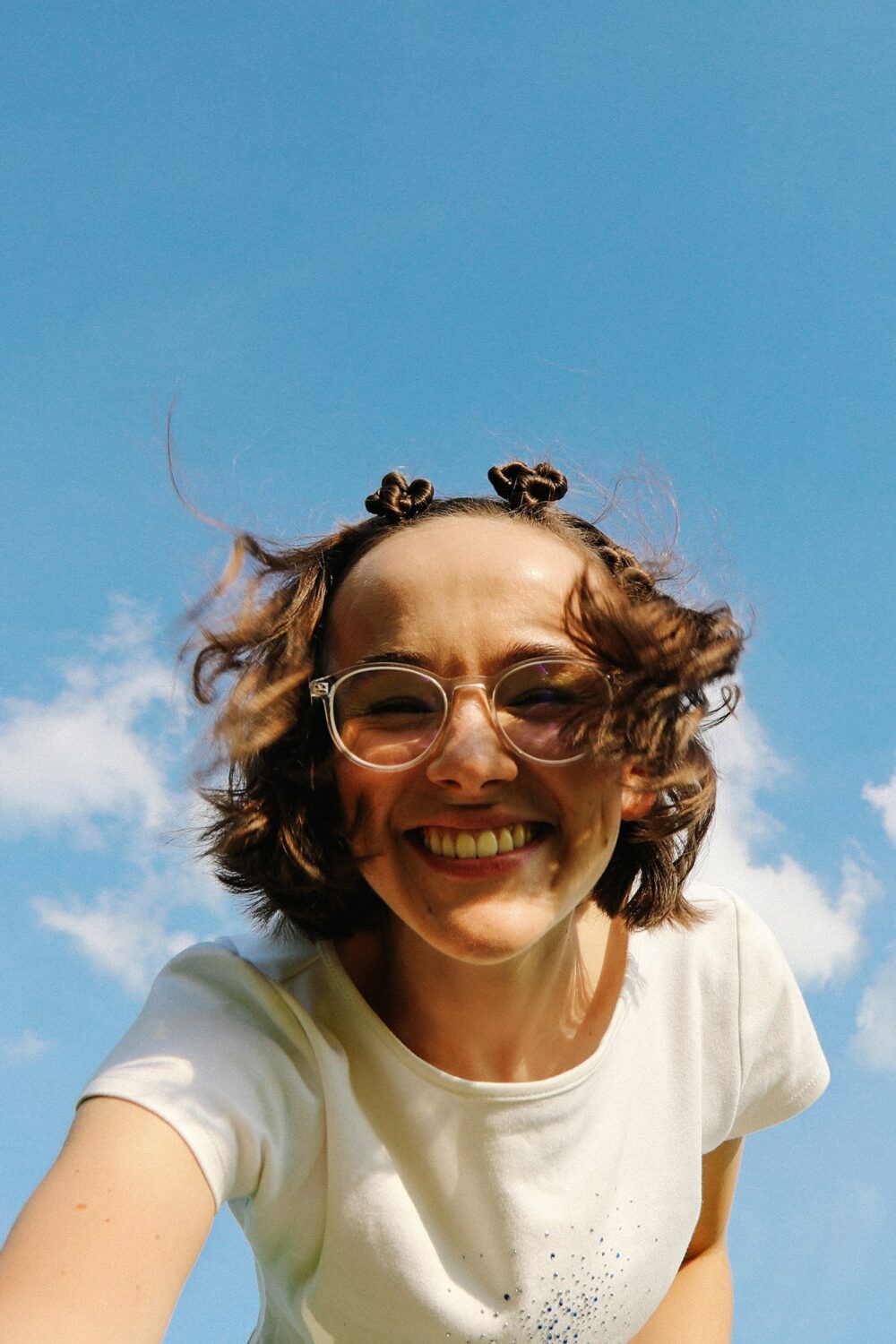 At the beginning of 2020, Harper-Jones released 'Breathe' as her debut single – a quietly humming beauty of a song that reluctantly steps back to find space from an all-encompassing relationship and recalls the candour of both Joni Mitchell and Tracy Chapman. An accomplished debut EP followed with 'Breathe' as its title track. Then, after playing her first-ever live solo show, the pandemic hit. "Everything got shut down, so I kind of started from scratch again," she explains. "I'm glad about that, and I think I really benefited from a year of space to really think about what I wanted to write about."
Emerging from this year of reflection with the makings of a brand-new EP, Morgan Harper-Jones unveiled the first track from the collection by way of 'All I Do', a delicate yet raw musing on loss. The accompanying video was directed by The Mill's Alfie Johnson, weaving footage of Harper-Jones both as a child and now into found footage that glides across the narration of the song.
Produced by Luke Smith (Foals, Depeche Mode) and recorded with members of new wave jazz group Ezra Collective, Harper-Jones' second EP While You Lay Sound Asleep (released March 4th, 2022 via Play It Again Sam) pairs the artist's knack for emotional rawness with experimental flourishes of strings, and darker explorations. Following the release of 'All I Do', 'Lonely' and 'Tell Me That You Miss Me', the songwriter's latest preview of the EP comes by way of 'Want Me'. Co-written with Adele collaborator Eg White, 'Want Me' details the ways in which we change ourselves; "the idea of being a jigsaw piece," she adds, "and trying to push yourself into this hole. But you don't need to abandon yourself to be chosen by somebody, and if you do… they're not your person."
Of the video, she says, "It was the director Dylan's wonderful idea to use a split-screen, and with the song being about different versions of oneself it kind of became a way to show that. It's a bit weird and I love it, I won't say anymore…"
Filled with starkly honest lyrics that tap into obsession, infatuation, and the unhealthy behaviours that come with the territory, the EP's six tracks showcase the Manchester musician's most exposed writing yet. "I don't will myself to cry when I write, but with particular lines I get emotional, and I keep them – and those are always the lines that get other people. It's magic, and so connecting when I hear myself in the music of others," she says. "It's like someone's sat next to you saying it's ok to feel that way as a human. I hope that my music can be that for someone else too."
Next In Next In
⇥ QUINQUIS aka Émilie Tiersen Signs to Mute, Shares New Track and Video