Baby Boys' Debut Album, 'Threesome' is an Amalgamation of Busted-Up iPhone Memos and Nonlinear Lyrics Colliding with Erratic Sonic Landscapes
signed to Transgressive
⇥ PUBLISHED ON 12 March, 2021
We could try to introduce you to Saint Paul, Minnesota-based trio Baby Boys – tell you who they are, who they've worked with, their accolades etc. – but sometimes words just don't quite tell the full story, and frankly this harmonious, yet spontaneous group of producers and multi-instrumentalists deserve better. So, we let the music speak. Let's kick things off with the video for their latest single, 'Maggot Water' released earlier this week in anticipation of their debut album, Threesome which is out today. Produced by multimedia artist Arts + Craft, and co-directed alongside Baby Boys' Caleb Hinz, the delightfully zany video features a one-of-a-kind virtual performance inside a refrigerator – yep. And, none other than BJ Burton's (Charli XCX, Bon Iver) refrigerator, might we add. Just watch the video…
The song (one of the first Baby Boys recorded together) was inspired by the state of a studio fridge when the band arrived to start recording: "BJ (Burton) had been gone for about three summer months and when we got there we realized the power had been out that whole time so the basement was completely molded and the fridge was thawed. As we were cleaning everything up Nathan opened the freezer to discover a hellish scene of rotten food and black water completely filled with maggots. Pretty inspiring."
'Maggot Water' follows album singles 'Desperado,' 'Gone,' 'Cannonball' and 'Duke & The Cash'."We started the track by cramming 10 of Nathan [Stocker]'s song ideas for the sessions into that 8-second intro that exists," Baby Boys added of the recording process. "Although he's still bummed that we used his life's work as a footnote, it opened the door for us to make a real barn burner about a moldy fridge." Listen out also for an "aw, yeah!" exclamation, first heard at the 1:04 mark – a sample from Hinz's then-six-year-old brother yelling while sinking his battleship.
'Gone' could be considered the thesis of Threesome. It came from a place of empowerment, a moment of deciding not to get caught up in the game, eschewing "winning" and unhealthy ambition in place of appreciating what you already have. The freedom that comes with that is fully indicative of the Baby Boys' attitude: "Don't let 'em take your fun!" Band member, Jake Luppen further explains, "it really is just like putting on drunk goggles and perceiving everyday life situations through these heightened, warped senses, and responding as such. We have these conversations about very serious life shit, and then walk back into the studio, and through Baby Boys, inject humor into what's going on."
The chemistry between the three in the studio has been well-documented outside of the band, too – Caleb Hinz, Jake Luppen, and Nathan Stocker were the production team behind some of 2020's most iconic breakout albums, including Samia's The Baby and Miloe's 'Greenhouse' EP. But Threesome marked the first time Baby Boys had free reign of a professional studio for their own use, allowing the trio to be fully immersed in assembling its world. Throughout the album, the band's enduring "yes to everything" mantra yields a snapshot of anarchic studio improvisation distilled into just ten tracks.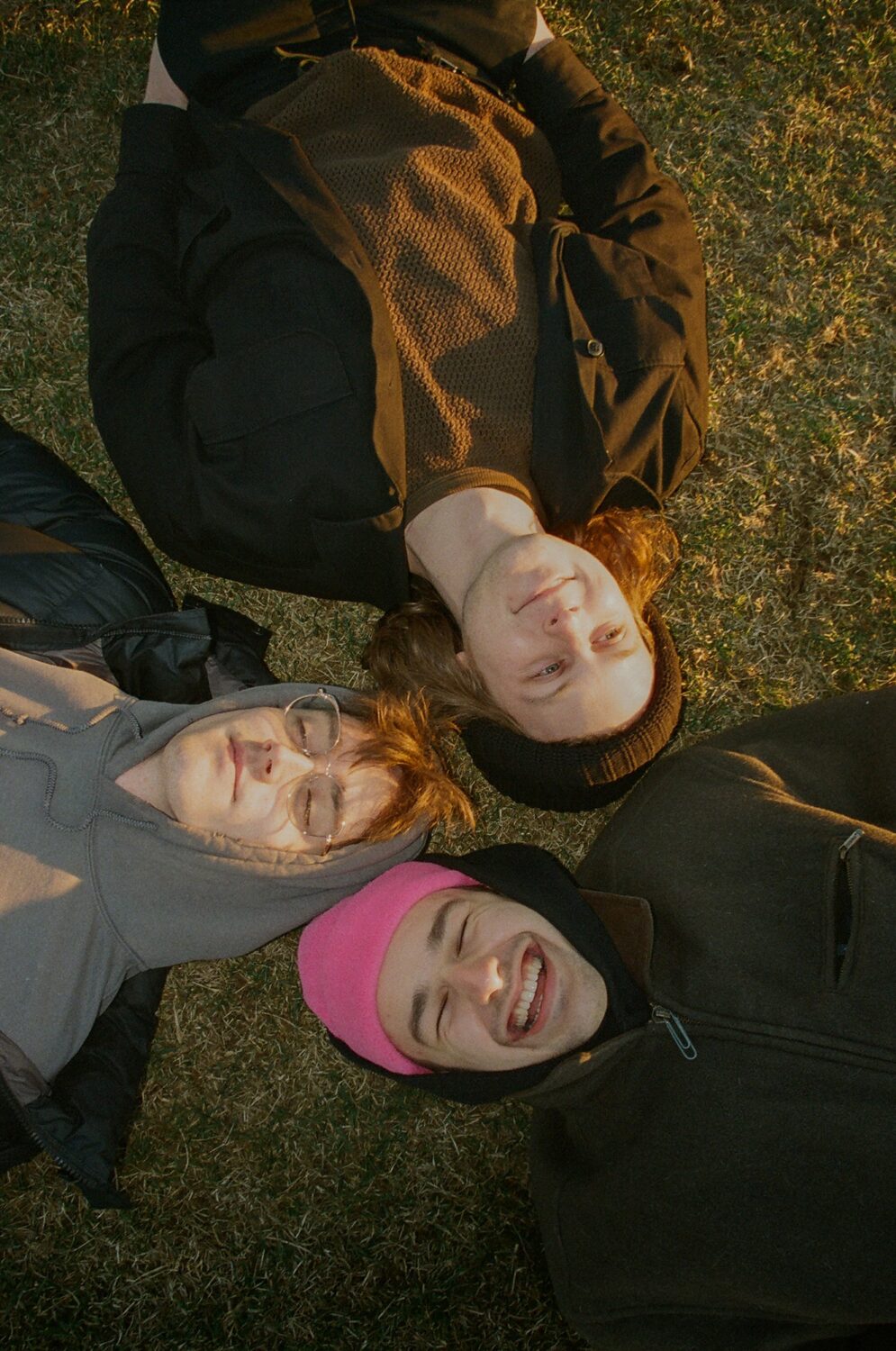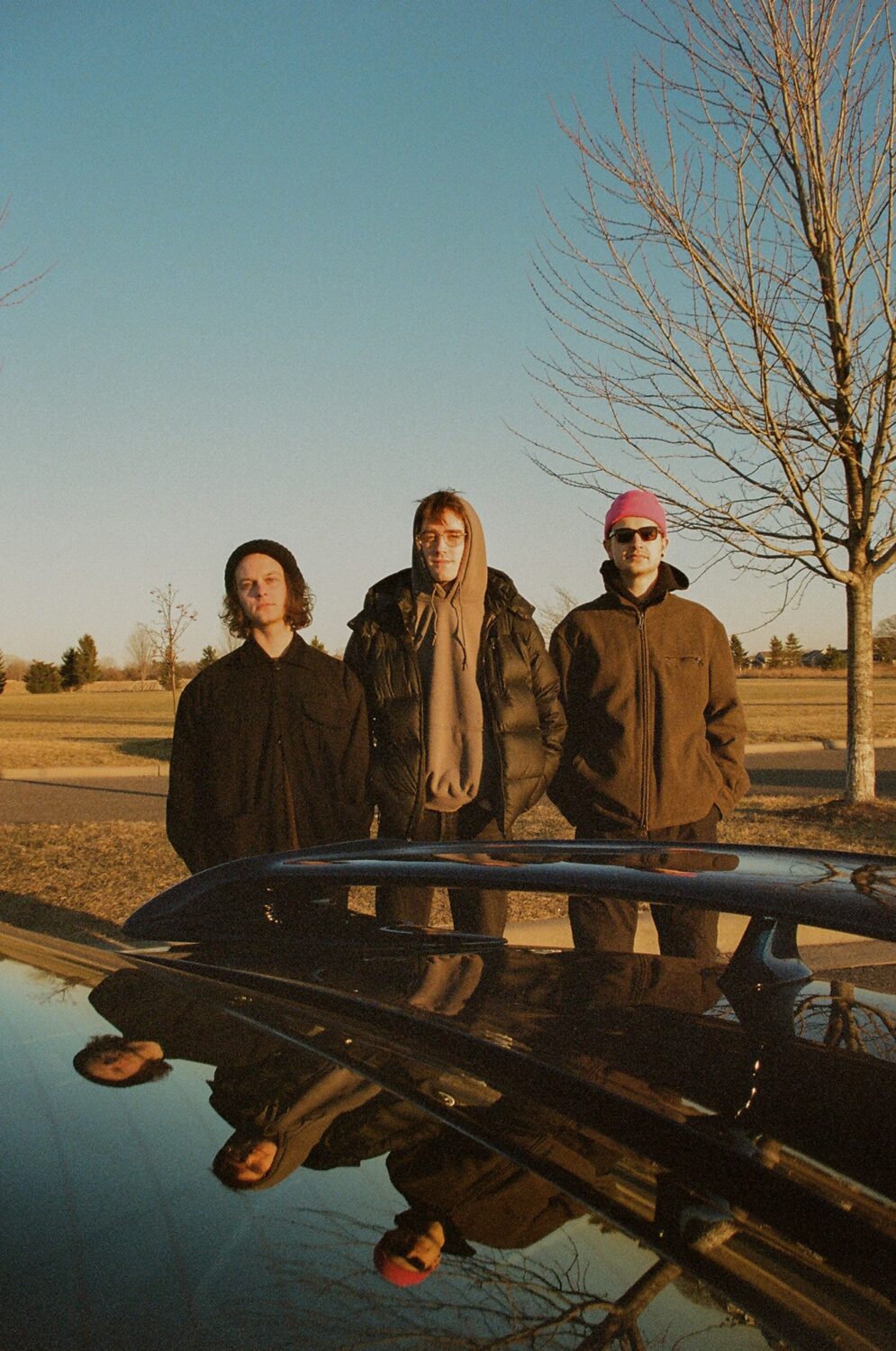 Baby Boys is just the essence, then: a drama-free distillation of ideas. Luppen and Hinz handle nearly all of the programming, while Stocker is the main go-to for the analog instruments (guitars, banjos, and keys), and Hinz then sculpts it all together. They trade vocal duties off the cuff and in the moment; all of them sharing one microphone (as depicted by the album's memorable artwork), typically whoever's able to spit out a melody idea or vocal part the fastest gets control. The result is genre-bending mischief-pop: an amalgamation of busted-up iPhone memos and nonlinear lyrics colliding with erratic sonic landscapes.
Baby Boys are set to host a virtual album release show Live at The Mall of America on March 25th. A full-length set shot on multiple cameras showcasing Threesome's cutting edge sonics, the stream will go live at midnight on March 25th and is free with RSVP.
Follow Baby Boys here: INSTAGRAM | TWITTER | YOUTUBE | SPOTIFY
Next In Next In
⇥ Balthazar Announce Short Film, 'Sand Castle Tapes' with New Live Performance Video